Team Building Event Ideas for Corporate Groups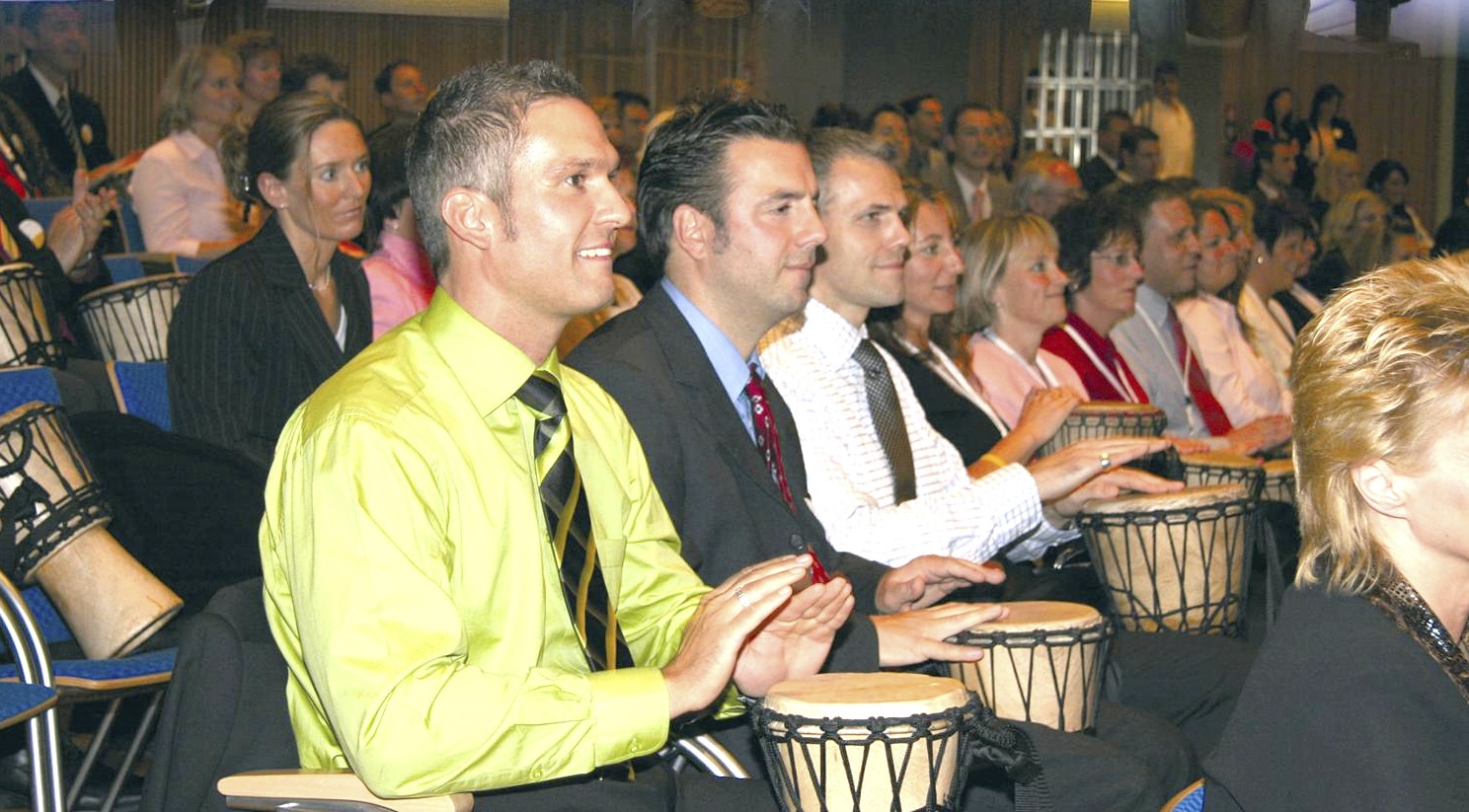 "MAKE YOUR CORPORATE EVENT A HUGE SUCCESS WITH INTERACTIVE DRUMMING ENTERTAINMENT..."
The Following Points Must be Kept in Mind for the Success of a Great Corporate Event Idea:
1. Is the event Unique? (your delegates have seen it all haven't they…)
2. Is the event energising? (events have massive content to communicate;  you need delegates to stay focussed, awake and inspired).
3. Is the event relevant? The content of the event must fit with the spirit and message of the conference.
Corporate seminar activities need not be formal and business based. In fact, by engaging in left- and right-brain activities together, you can extend the concentration, enthusiasm and focus of delegates literally by hours.
"INTERACTIVE ACTIVITIES BREAK ALL THE BARRIERS OF SENIORITY, GENDER & ABILITY..."
Interactive Entertainment for Events and Congresses
Drum Cafe's African Drum Workshops, Interactive Boomwhacker Sessions, Breakout Sessions and Performance events are the ultimate corporate event ideas that will make your occasion a huge success.
Drum Cafe have delivered corporate event solutions for over two hundred of the worlds top four hundred companies, from management level events to sales symposiums & Team Building Sessions.
Interactive activities break all the barriers of seniority, gender & ability… uniting everyone in one activity that is both ancient and modern at the same time.