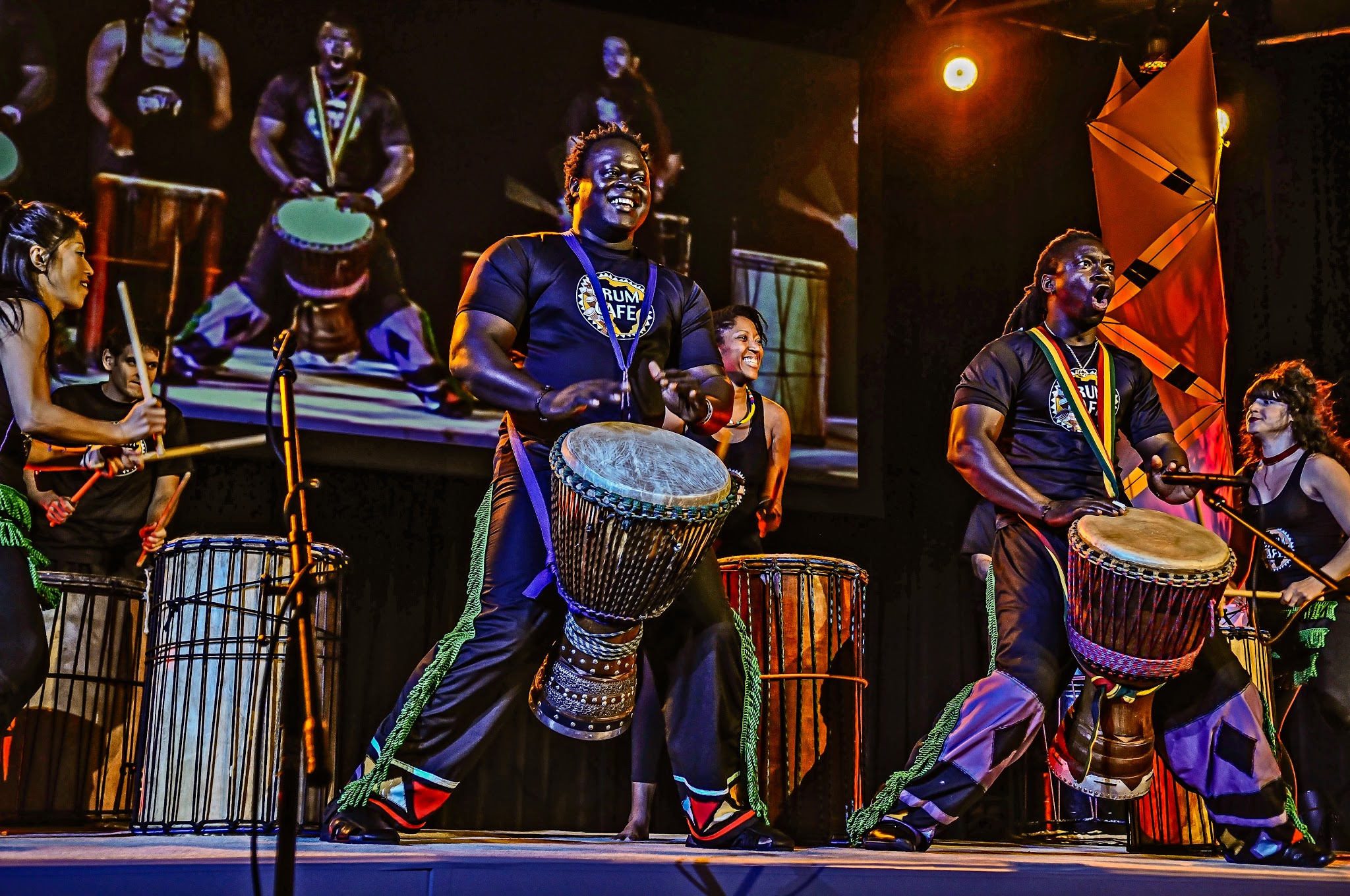 "CREATING WORLD CLASS PERFORMANCES USING MUSIC AND DRUMMING FROM ALL OVER THE WORLD"
With 20 years experience and performing more than 48,000 events and conferences, Drum Cafe have built up a team of the best traditional African drummers, dancers and performers available.
We are incredibly versatile and can create a strict drumming performance or a program with a drummer and Kora Player or a cast of up to 20 performers including drums, dancing, singing, guitar and bass.
"LET US CREATE A MAGICAL PERFORMANCE FOR YOUR EVENT"
Some of the settings our performances are perfect for:
Ambient music in the foyer of a venue for guests arriving
Create a serene and magical atmosphere for mingling delegates
WOW audiences with a full stage show featuring theater style seating.
We have performed shows on Broadway in New York and Wembley stadium UK, as well as smaller events such as bar mitzvahs and private parties around the world .
Let us create a magical performance for your event with our world class drumming team performing African, Indian, Brazilian or Urban Junkyard styles.
Where could you use Drum Cafe Performances?
A 'Welcome' performance by Drummers at the venue entrance door for guests arriving
On Stage performance as entertainment during Award announcements
As a full after dinner performance entertainment at events or conferences
As an accompaniment or entertainment to a huge product launch
Entertainment between confernce and event speaker presentations